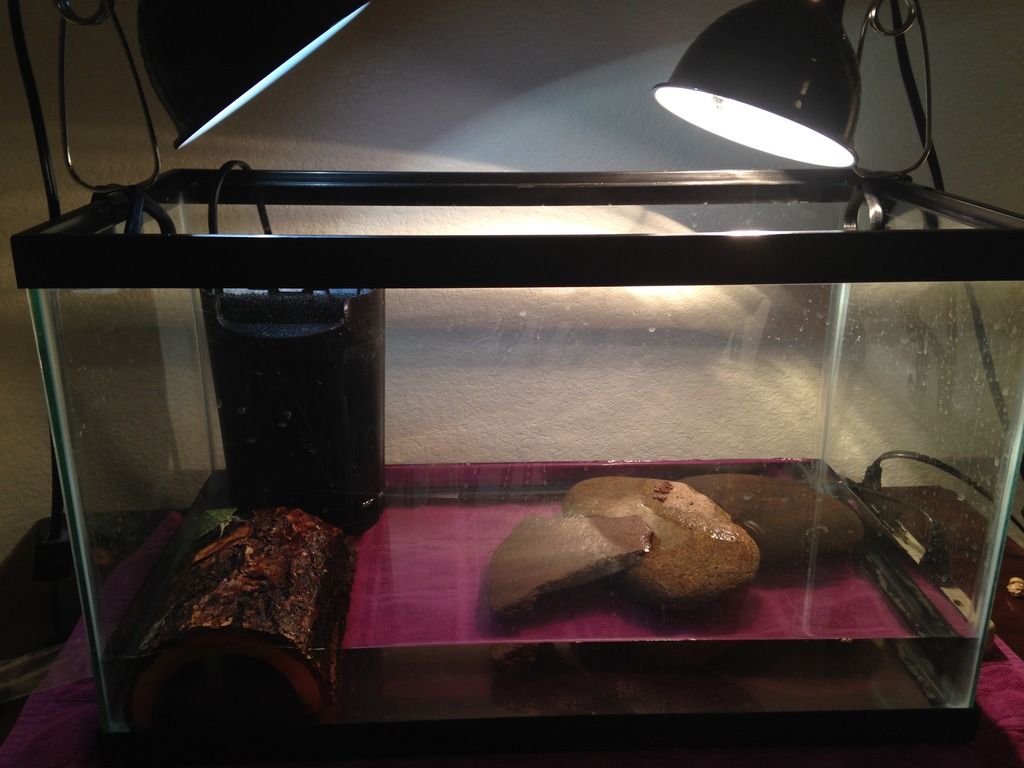 Here is his set up... We just got him today.. he is just a baby... This is Yoda
He's very tuckered out from his travels from Florida to Arizona, But we are IN LOVE.
We turned the filter off for right now as it was making him go in a current, poor guy.
Let me know your thoughts!
Thanks!
Brittney Cooper