Oops, This is a bit...Late.
Posted:
Mon Dec 01, 2014 1:19 am
Hi everyone,
Steve brought to my attention that I neglected to post pictures of my pond from this summer! Oh, well--maybe posting them now will make the winter weather a little less depressing.
...Anyway, oddly enough, I couldn't find any shots of the whole pond, but I had several turtle pictures. I guess I was just too focused on photographing them, but who could blame me? That being said, all you have to do is imagine an above-ground 300 gallon stock tank with a log in the middle and full of water hyacinth. Not very creative, but the sliders loved it.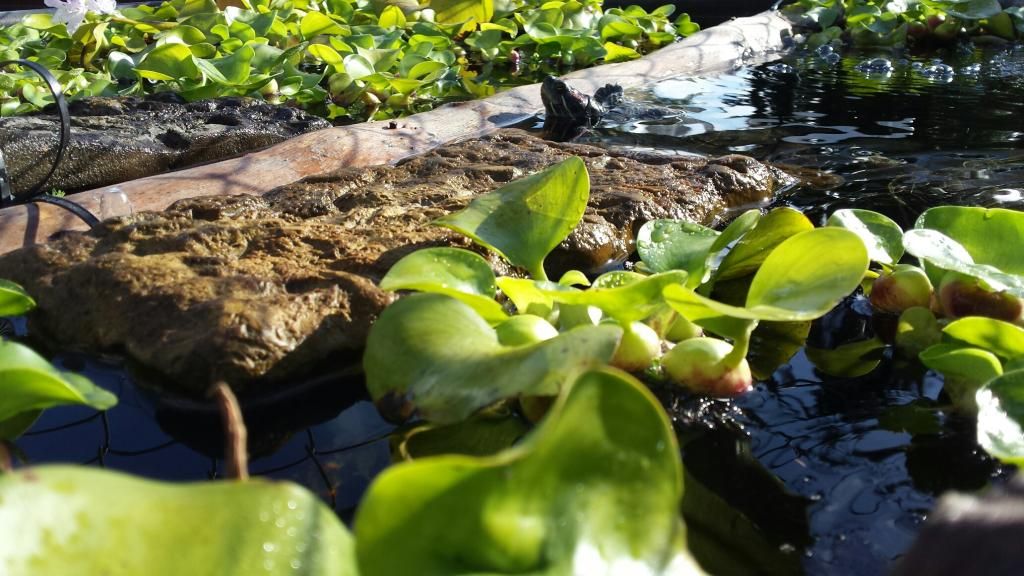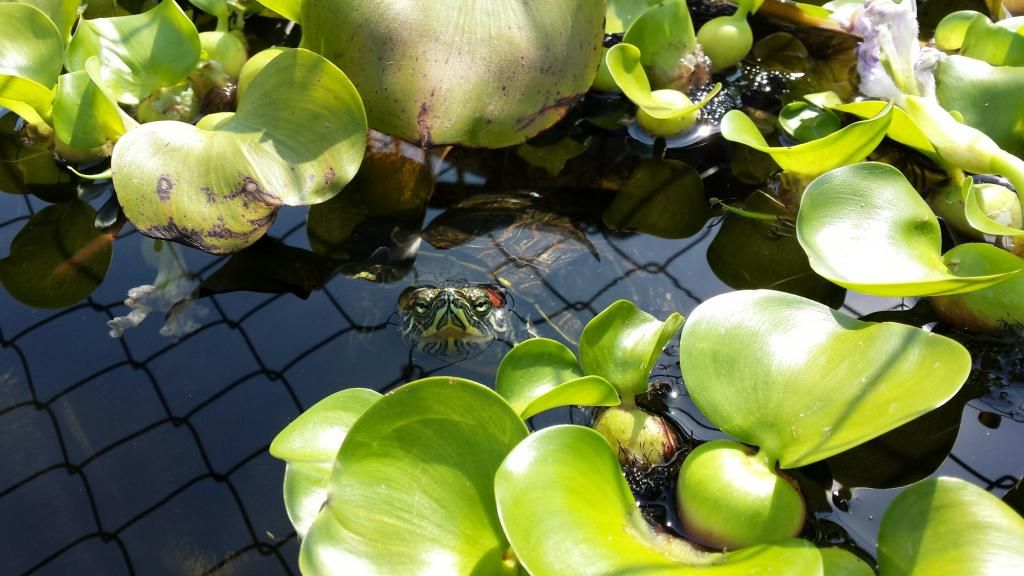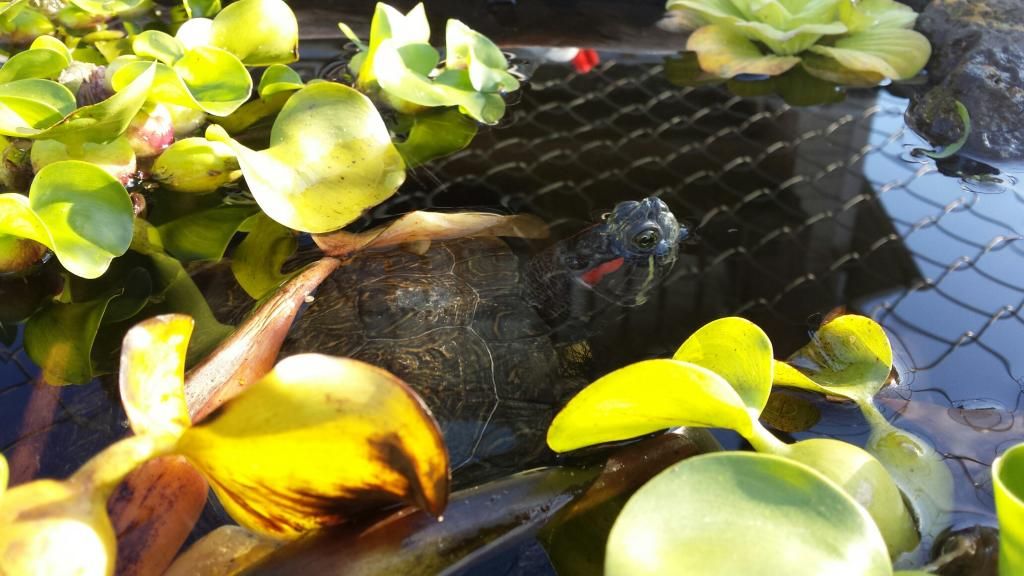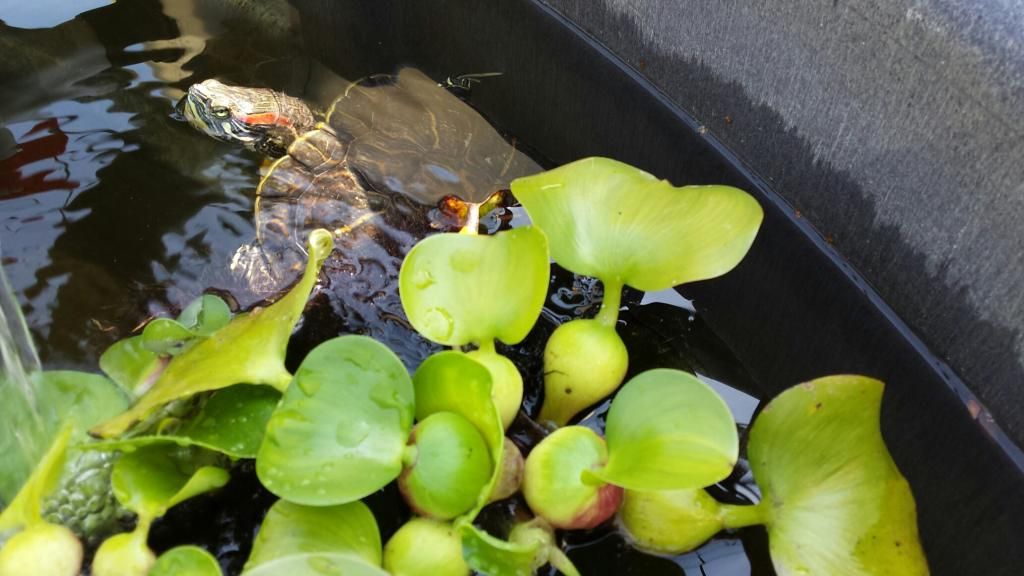 Some nice blooms on the water hyacinth: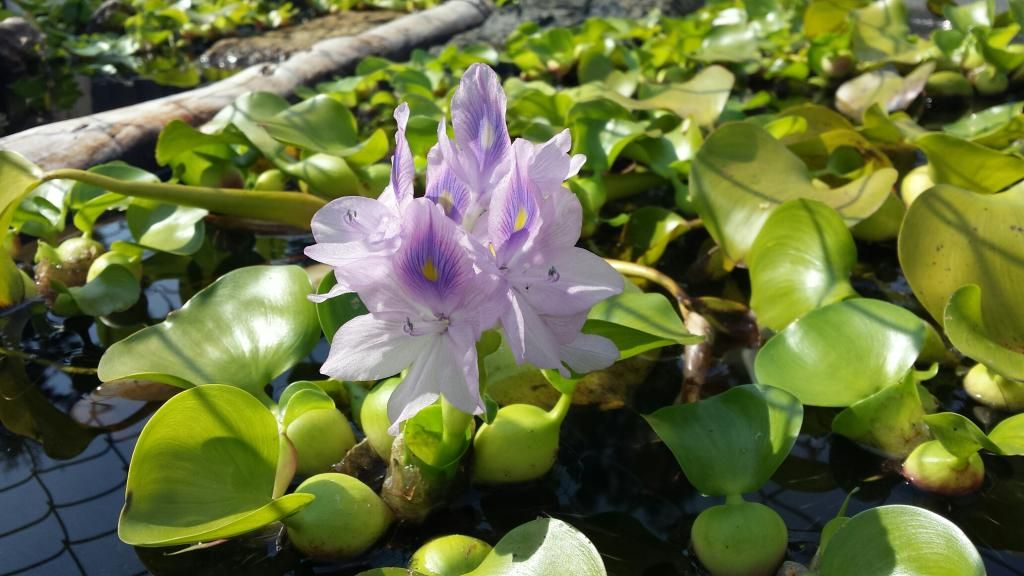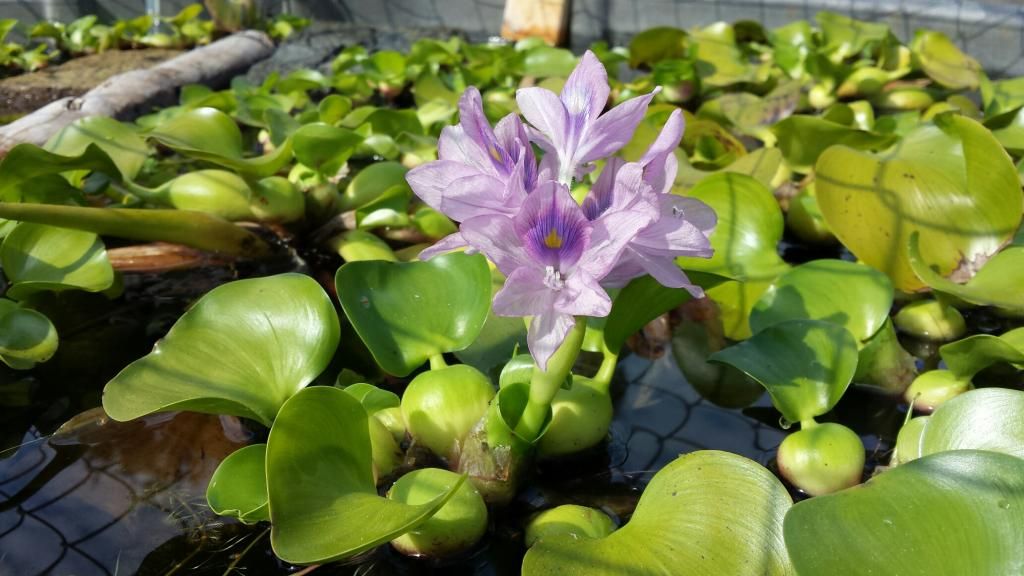 ...Finally, does anybody here know the secret to growing lots of parrot feather? The little bit that I got stayed healthy, it just didn't seem to fill in very much. Most of it remained in scattered patches, like this one: