Heres the story my baby turtle is about 7-8 month old and He is about 1.5 to 2inches long.
His diet are turtle pellet, floating stick, calcium block and some green veggie. I feed him daily and change the water once a week
I have a 50 watt basking light a res 10.0 uvb compact fluorescent lamp and a water filter.
recently I notice there is something different about my turtle's shell. Please help identify if this is a shell rot.
my turtle is also shedding skin at the moment. Should I be worry about that too?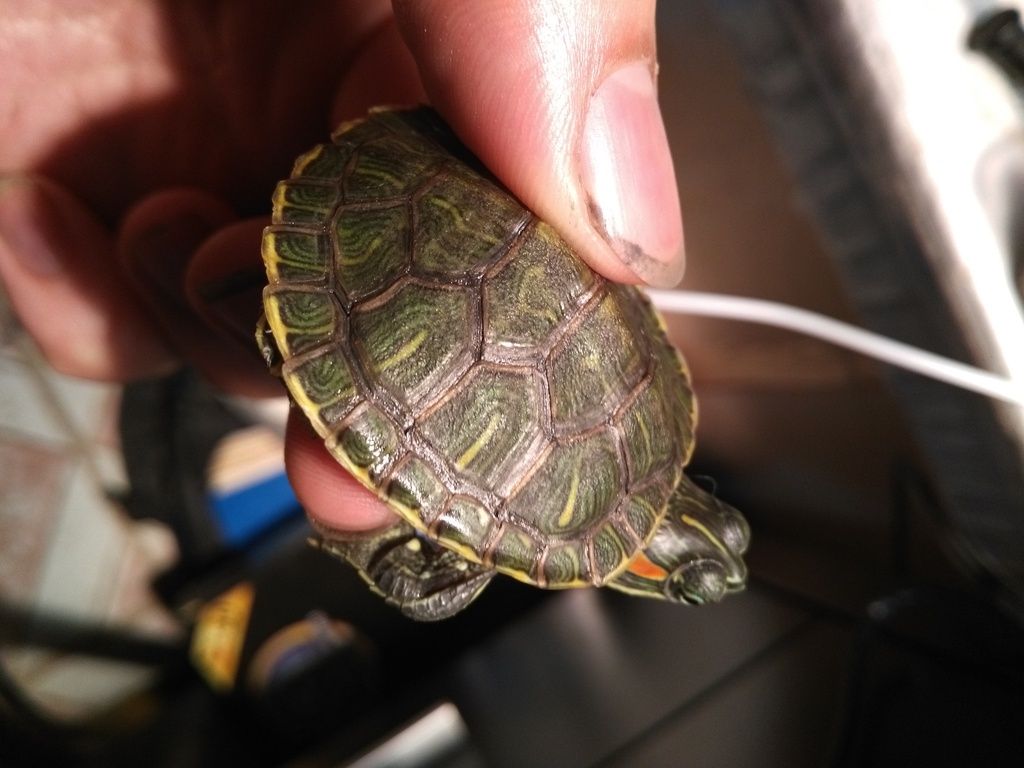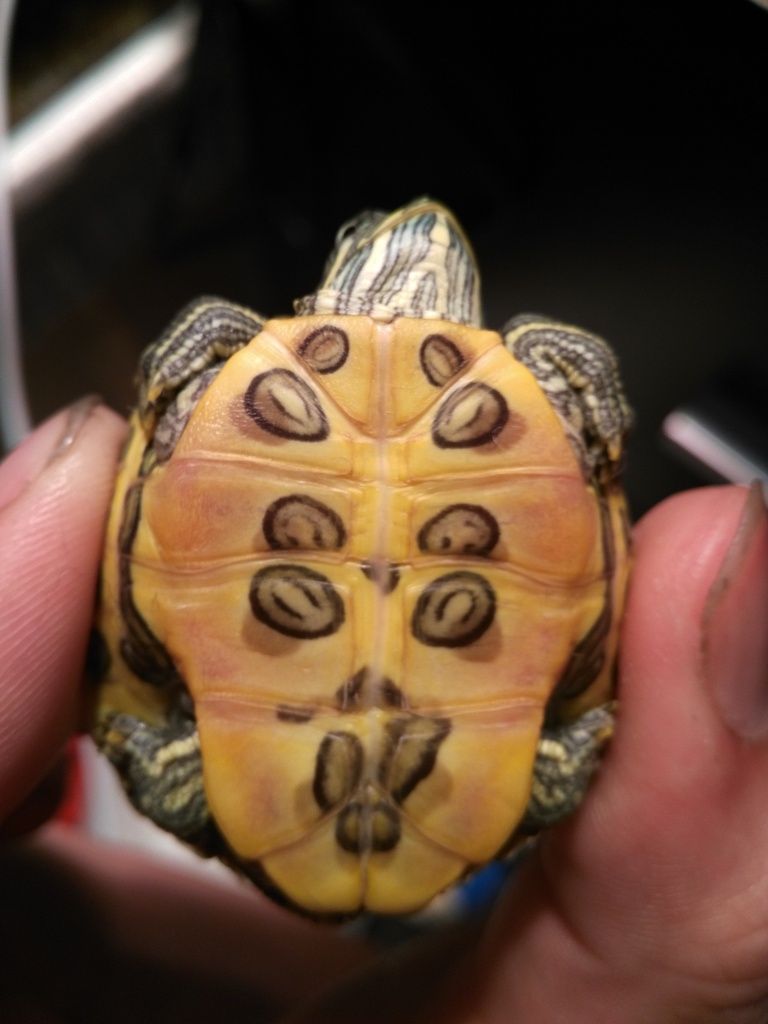 While basking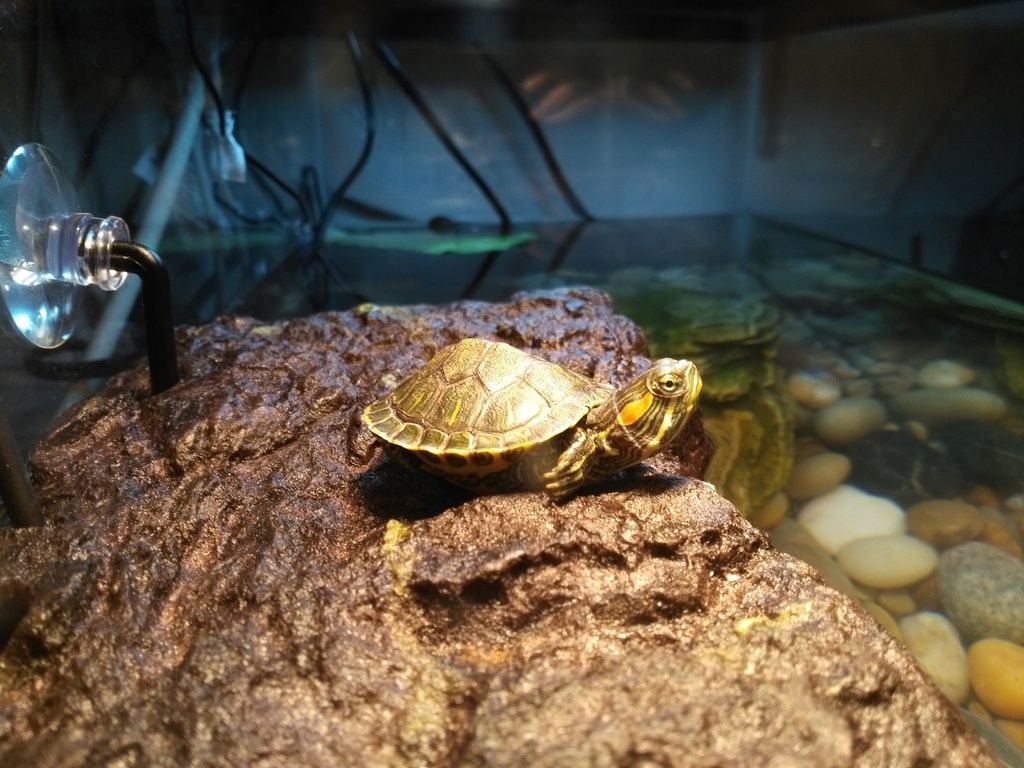 My setup