So I thought Id update everything thats going on. I got side tracked with things and have been lacking here. Sorry Steve and Veipacray! So basically ive been busy with turtle stuff.
Im ready for spring! I actually forgot how big my adults were because i havent seen them in months. I thought the 3 smallest turtles
hibernating were around 5.25inches until i visited them today and stuck a ruler in the cold water and found the smallest is 6inches lol
Now onto to the two new dbts I got. These guys were being sold at a reptile and people were avoiding them. They were selling the poor female with an ear abscess. So everyone knew on top of the expensive price of the pair your looking at an expensive vet bill. So lucky for the turtle im willing to go the distance. Saturday was the reptile show when i bought her and Monday she had abscess removed at the vet. Oh the things i do for diamondbacks... i spent alot. Over $400 when all said and done. I think ive posted like 3 times before not buying more, but agin two more added. Im so bad. Lets try and say it again. Not buying anymore.
New Male: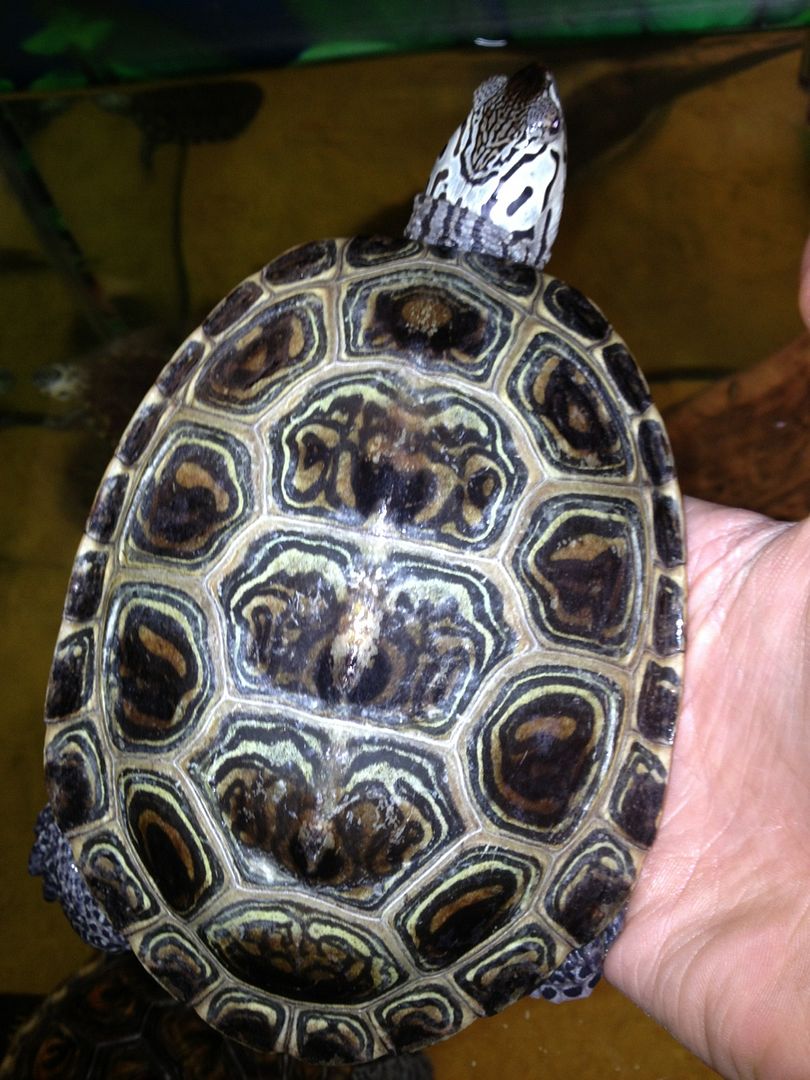 New Female: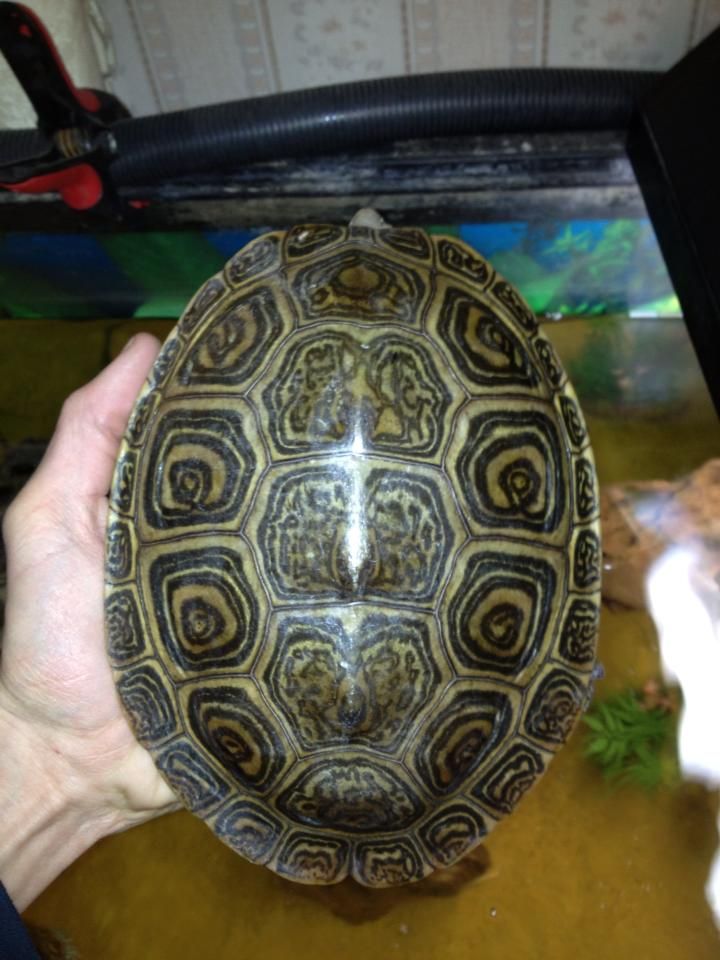 Female with look at abscess, you can see large lump on the side. She would not come out of he shell really. Poor girl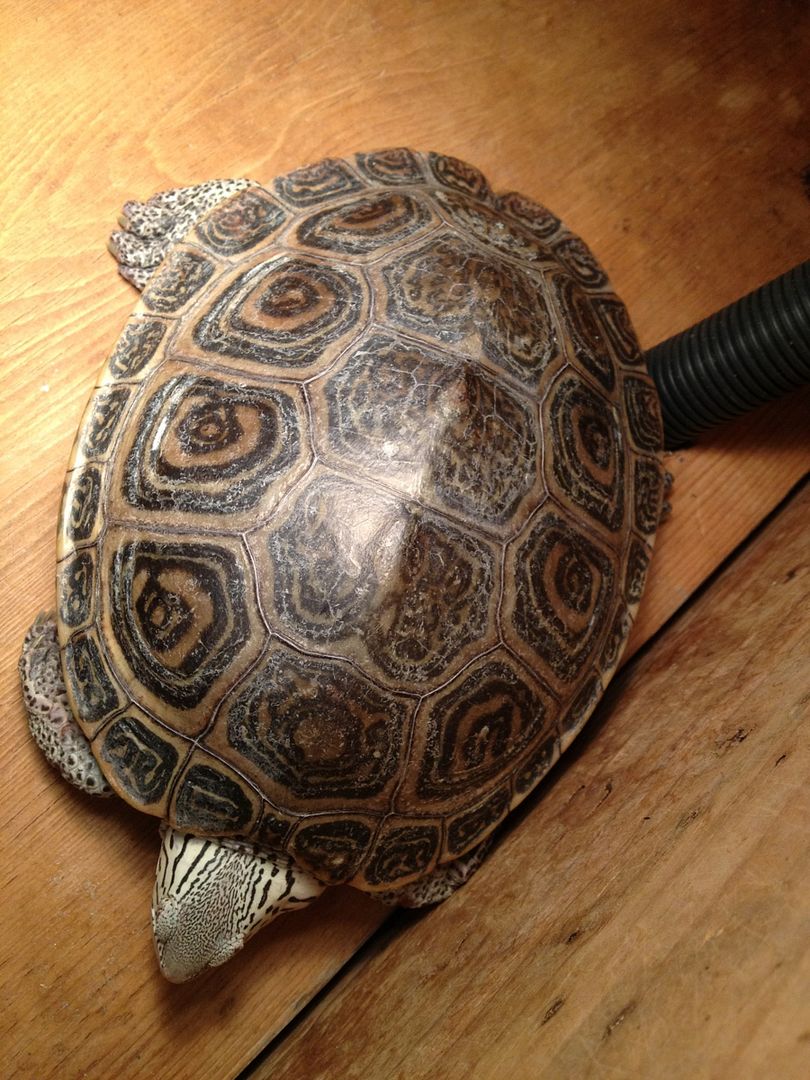 Minutes after removal: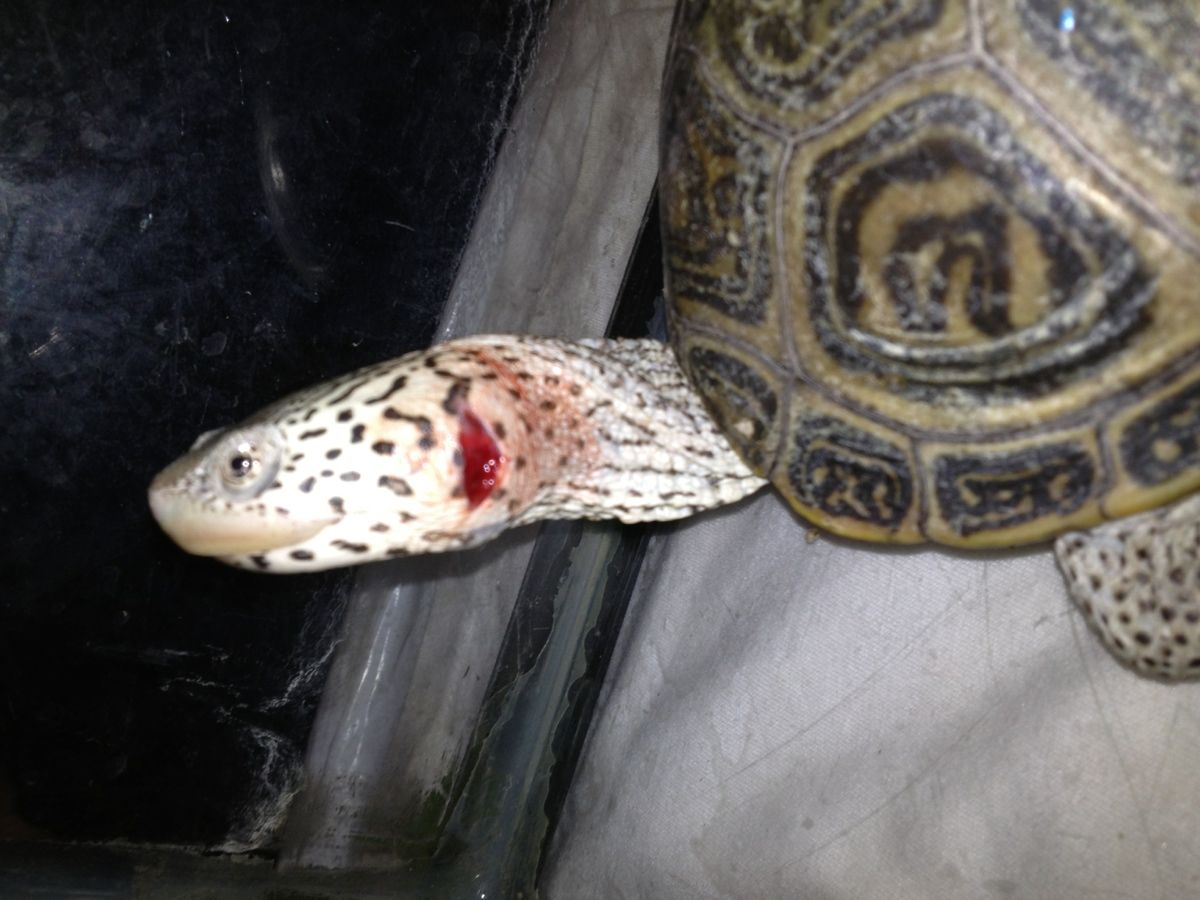 Ill update this topic at another time to show it fully healed, and now a blurry bonus pic haha. How many dbts can you spot?