So I get these guys tomorrow morning.
Spiney Soft Shell Turtles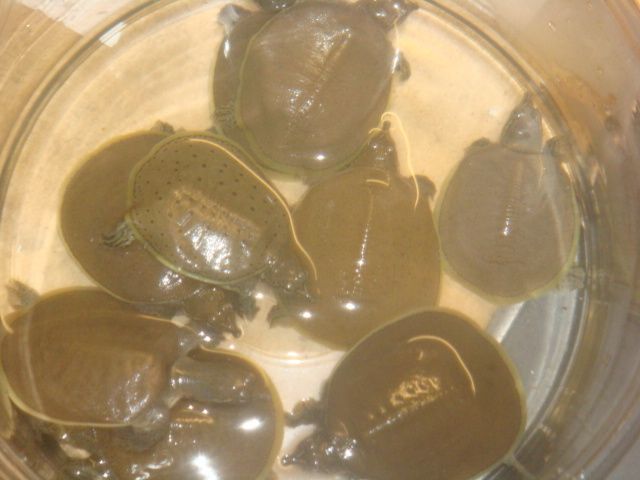 Ordered two of these little guys. i have wanted a soft shell for a super long time. Iv read they get HUGE and they tend to be pretty aggressive twords your fingers and that they hate being picked up lol..They are just so pretty tho compaired to the normal RES. Will put some color in my pond lol
Also ended up getting one of these guys because my shipping ended up not being as much as I thought it would cost..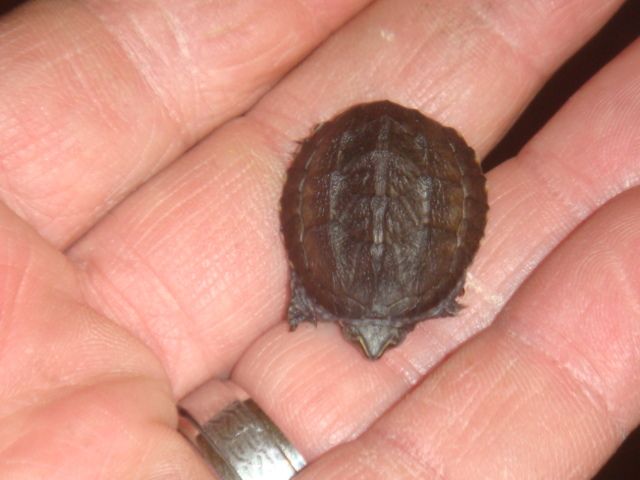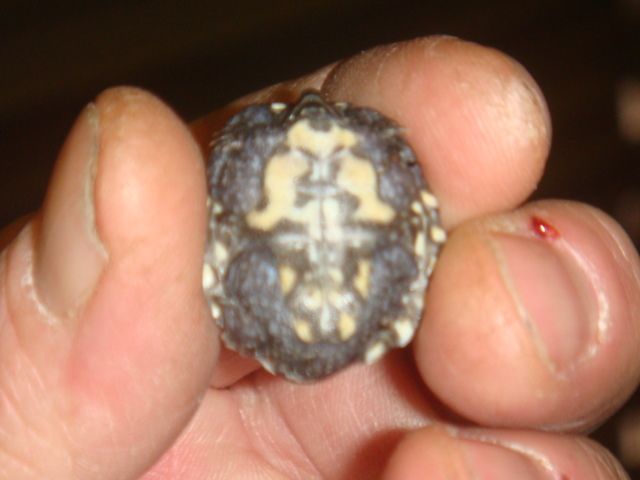 This is a Common Stinkpot. he/she is supposed to be the size of a quorter or smaller. I had one of these guys before and they are really cool turtles. i am just hopeing he does not get bullied by my larger turtles. I highly doute they will tho. Even my big turtles are big babys. When I first introduced them to my smaller turtles they ran over to see what was up but just checked them out and swam off. Now they just absolutly enjoy there company and just swim confortably together. Never any fisghting so far or any hand waving as far as iv seen.
I REALLLLLLLYYYY Wanted THIS guy but I could not get ahold of the guys that have him and he was a bit more expensive...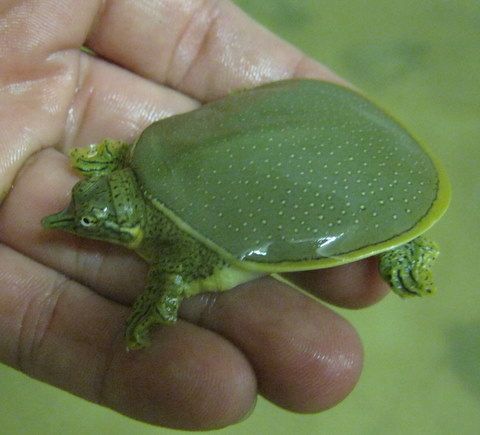 He is a GUEDALUPE SPINY SOFTSHELL Apalone spiniferus guadalupensis
isint he just gorgeous? He is SOOOOO pretty. They have 20 of them left so I am hopeing i can snag one before they are all gone.
i will post pictures of actual turtles when they arrive in the morning tomorrow.