I'll show off a bit of my photos of my adorable reptiles.
Here's a few of Scooter: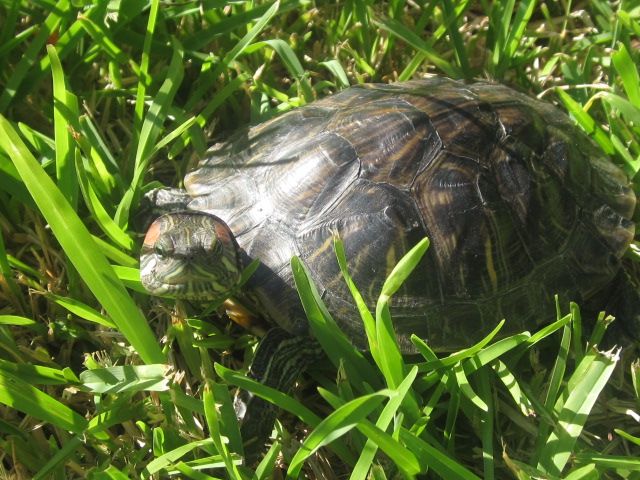 Then here's some of the new member of the family: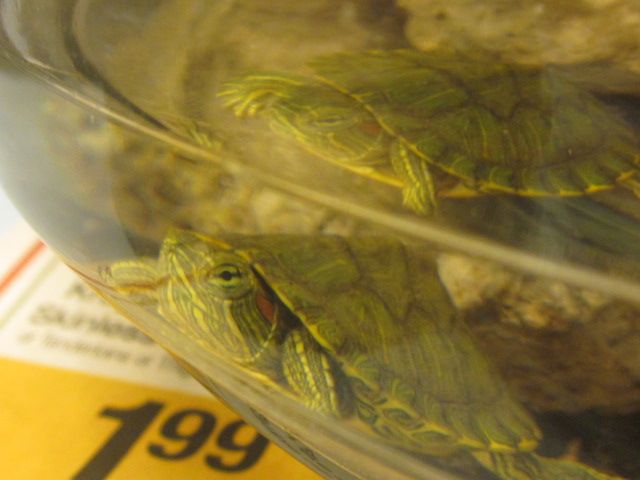 No doubt, my new baby is like half the size Scooter was when I found her nearly two years ago. You can definitely tell how much Scooter has grown since those first photos to the last one. That is the same basking island by the way. My new baby is about the size of a quarter with its shell.